The Pentar Difference
As a full turn-key provider, Pentar works closely with customers at all stages of product design and development, applying decades of expertise in value engineering and cost reduction to give customers the best quality product at the greatest value.
Whether leading a product redesign to improve quality and reduce cost, or creating a custom production plan to increase productivity, our team is committed to supporting customers in every step of the process.
Our team considers every factor of product design from user interface to material selection, to branding and package design, with the goal of creating the best product on the market for our customers and their end-users.
Our commitment doesn't stop at production. We operate a full-service repair depot, handling all product returns and repairs for you, and maintaining customer documentation and records.
Experience the Pentar difference today.
Pentar Success: HIT-NOT® Proximity Detection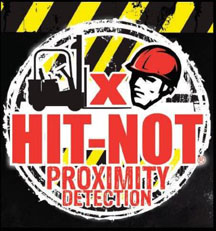 When Frederick Energy Products (FEP) was ready to take its pedestrian collision avoidance system HIT-NOT® to the next level, Pentar provided a turnkey manufacturer experience.
The Pentar team worked with FEP to:
Reduce per unit cost through product design improvements and value added engineering.
Improve product durability and reduce manufacturing costs.
Increase run-rate by adding dedicated production/testing capacity and expanding workspace at Pentar facility.
Today, HIT-NOT® is the most precise and reliable system in its market.