Pentar Inc. is a contract manufacturer and full turnkey provider of electronic devices for diverse applications. We strive to exceed our customers' expectations by delivering products and services with the highest quality, on time, and at a competitive price.
Where We've Been
Founded in 1998 in Huntsville, Alabama, Pentar Inc. has grown from a small contract manufacturer to a full turnkey provider. Applying decades of experience and expertise in manufacturing and product design, we have completed more than 50 successful development and production programs for a diverse customer base in the areas of telecommunications, consumer electronics, industrial sensors, and medical devices. Some of our customers include:
Where We're Going
Today, Pentar provides customers a complete package of services beyond basic contract manufacturing. Our ISO 9001:2015 certification ensures Pentar's products and services meet the needs of our customers through an effective quality management system.
We specialize in electronic and electro-mechanical assembly, test, packaging, and shipping, as well as off-shore sourcing, manufacturing, and project management. Our engineers are experts in industrial and product design, including electronics (digital and analog circuitry) and mechanical design. In addition, we provide value engineering for improving quality, increasing productivity, and reducing costs.
Recon Outdoors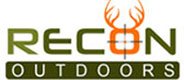 Recon Outdoors is a wholly owned subsidiary of Pentar Incorporated that offers consumer electronics and products targeted at the hunting and outdoor sportsman markets. Its core business centers around scouting and surveillance cameras for outdoor use. Recon Outdoors was one of the pioneers in the digital scouting field. And today it still maintains a family of the highest valued cameras on the market. Also, Recon Outdoors markets Camouflage Netting used for concealment in outdoor environments. This material is durable, UV and rot resistant to withstand the rigors of outdoor use.